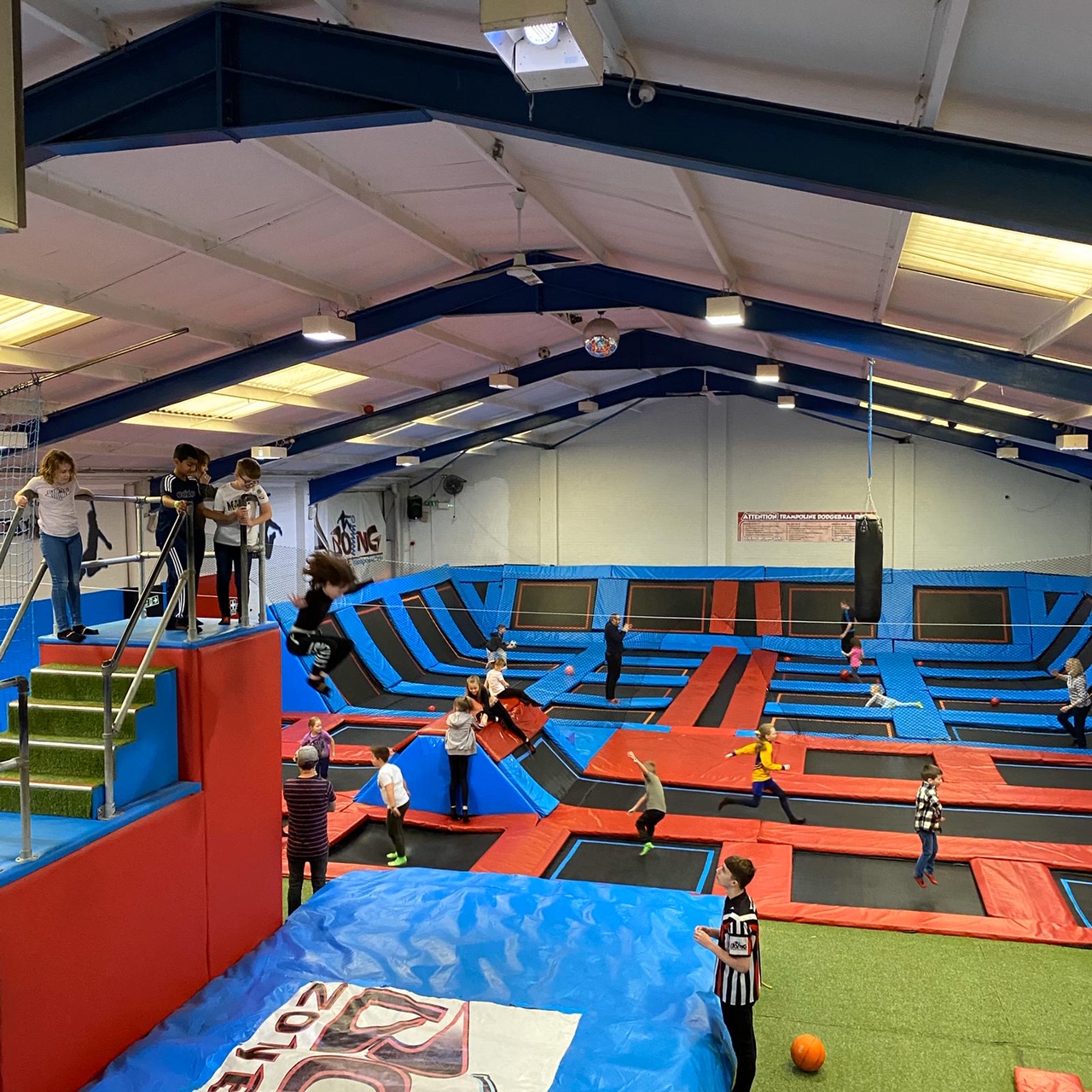 Trampoline Dodgeball is the fastest growing adult participation sport in America!
During every general session we'll be running Dodgeball games which are open for everyone to join in with. Yes you heard right, Dodge-Ball on trampoline! Not played Dodgeball before? …no worries, it's awesome fun and really easy to participate in. It involves throwing foam balls at the opposition team, if you're hit by a ball you're out. It's that simple…last team or person standing wins. Where there is interest, we will also be running Dodgeball competition nights in the Autumn – so gather up 5 people and head on down for some ball dodging action!
Please note that DodgeBall games are organised for all Party bookings, which means that the DodgeBall court may be unavailable for 5/10 minutes each hour.
Dodgeball leagues now operating, check with your local centre for details.
Dodgeball – Rules of Play
Each team begins the game with an equal number of players
Maximum of 8 players per team
Players begin game at back wall
On the referee's whistle players bounce to centre to retrieve balls
Players return to the back wall before first throw
You are out if:

The referee says so! : the court referee's call is final – no arguing
You hit your opponent above the neck – strictly no headshots allowed
You are hit by a live ball
You throw a live ball that is caught by an opposing player
You cross the central area
You hold a ball for longer than 10 seconds
You kick a dodgeball

General rules:

Only BOING ZONE baden dodgeballs allowed
Once you are out leave the dodgeball arena immediately
Balls are 'dead' when they hit any object apart from a person
Dodgeball's can only be used in the dodgeball area
5 D's of Dodgeball:
Dodge – duck – dip – dive – Dodge
Have fun but jump safe!